Workshop: Kdenlive & Audacity, Video and Audio editing in GNU/Linux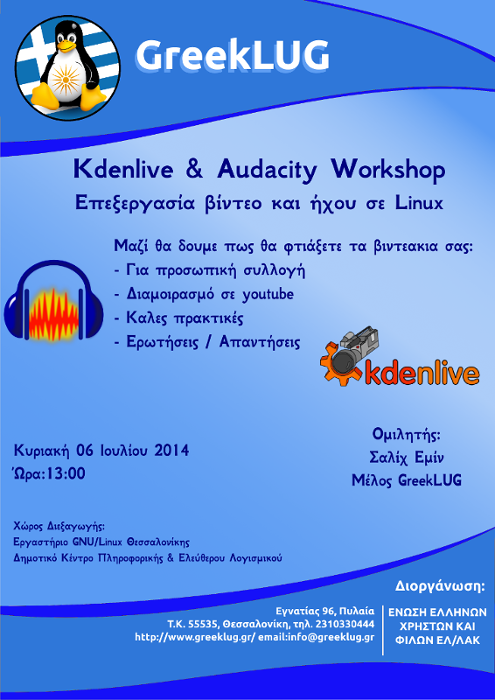 The subjects to be analysed include :
We will see together how to make/edit your videos:
for your personal collection
sharing at YouTube
Good practices
Questions & Answers
at the GNU/Linux Lab of Thessaloniki
Free Software Municipal Centre
96 Egnatias street, Pilea, Thessaloniki.
Arduino Labs - Workshops
for three consecutive Saturdays, in collaboration with Planetarium of Thessaloniki,
will organise free access interactive labs - workshops
based on the Planitek ΚΙΤ (Arduino Compatible Kit).
Register yourselves: events (at) greeklug.gr
A priority queue will be kept.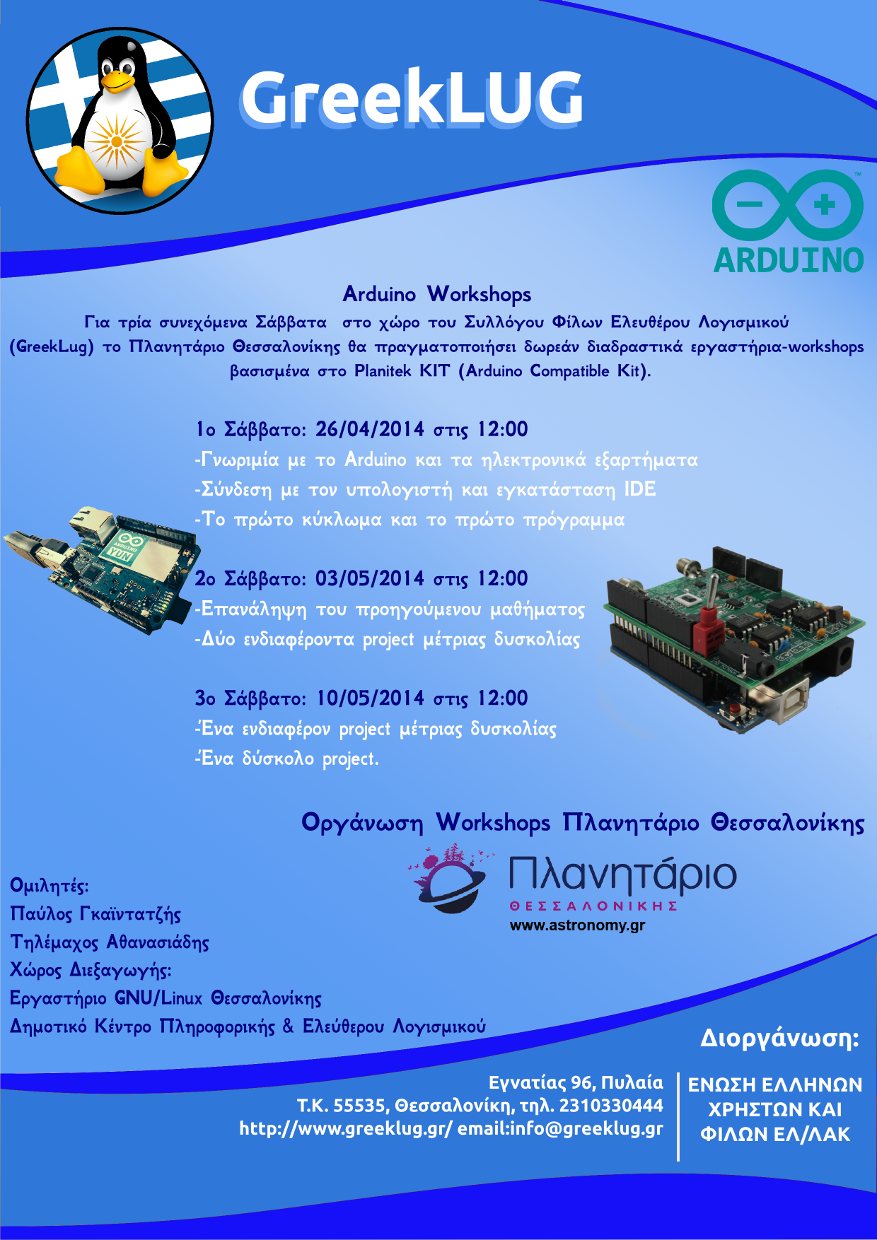 The subjects to be covered include:

-
1ο Saturday: 26/04/2014
GEt to know Arduino and all its electrical accessories and components
Get it connected with your PC and IDE installation
The first circuit / The first programme
2ο Saturday: 03/05/2014
Recap of the first lesson
Two interesting projects of medium difficulty
3ο Saturday: 10/05/2014
An interesting project medium difficulty
A difficult project.
at the GNU/Linux Lab of Thessaloniki
Free Software Municial Centre
96 Egnatias street, Pilea, Thessaloniki