Thursday, 24 May 2012 09:47
GreekLUG proceeds with the 2nd presentation, in the series of our Seminars "Dicover Free Software", focusing on LibreOffice.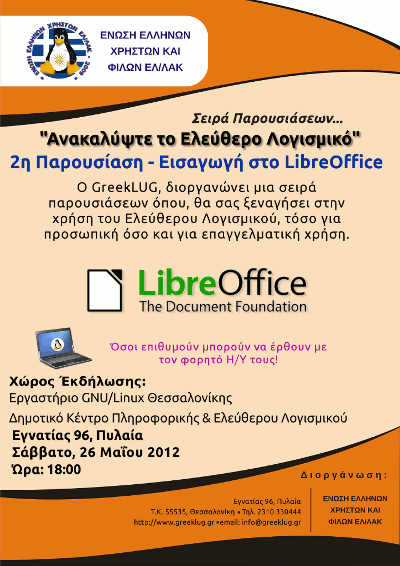 Whoever wishes may come with their own laptop, irrespective of the O.S. they use, so that they can experience from close the LibreOffice suite.

Saturday 26 May 2012 at 18:00
at the GNU/Linux Lab of Thessaloniki | Municipal Centre for Informatics and Free Software, 96 Egnatia street, Pilea, Thessaloniki.